Blue Moose - Pigeon Forge Restaurant Review
A review of the Pigeon Forge restaurant, Blue Moose, which specializes in big, delicious burgers and hotwings.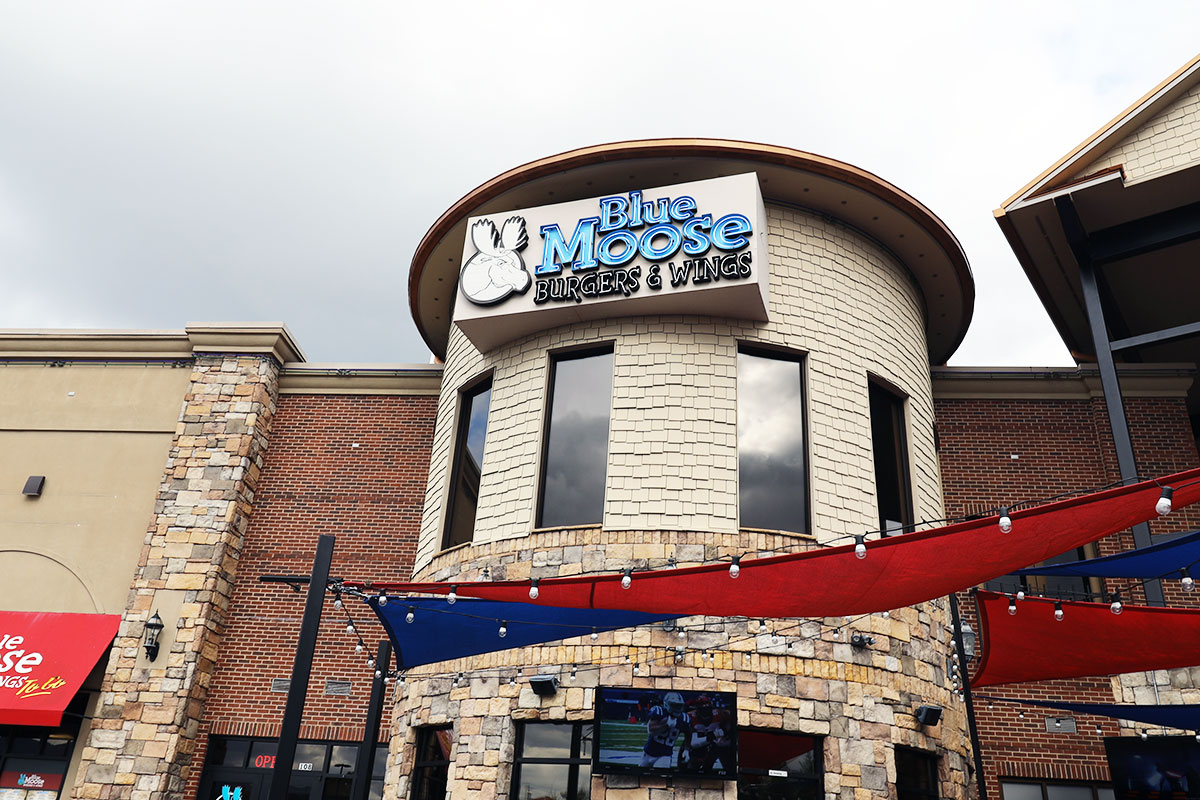 The staff of VisitPigeonForge.com recently sat down for a meal at Blue Moose, a popular Pigeon Forge restaurant that is a favorite of the locals.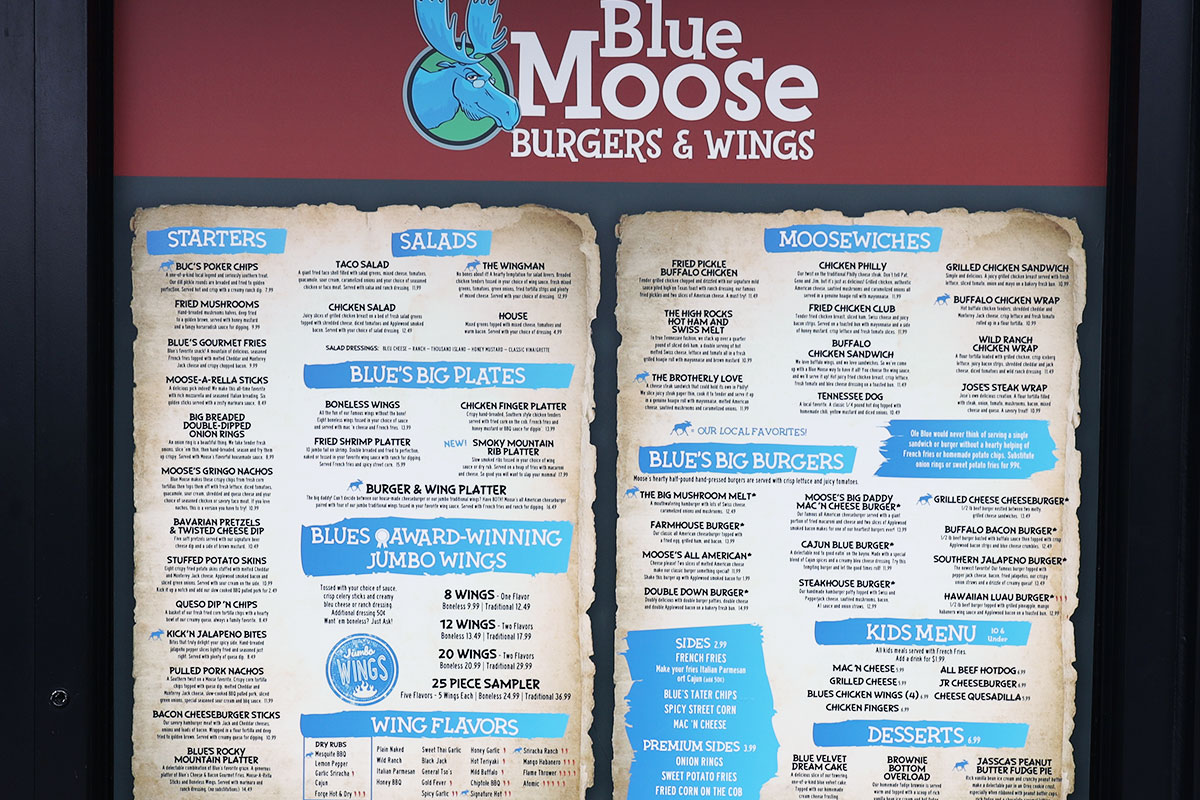 If you're the fancy type, this might not be your kind of place. But if you are looking for a great burger, some wings, some great barfood snacks...then you will feel right at home at Blue Moose!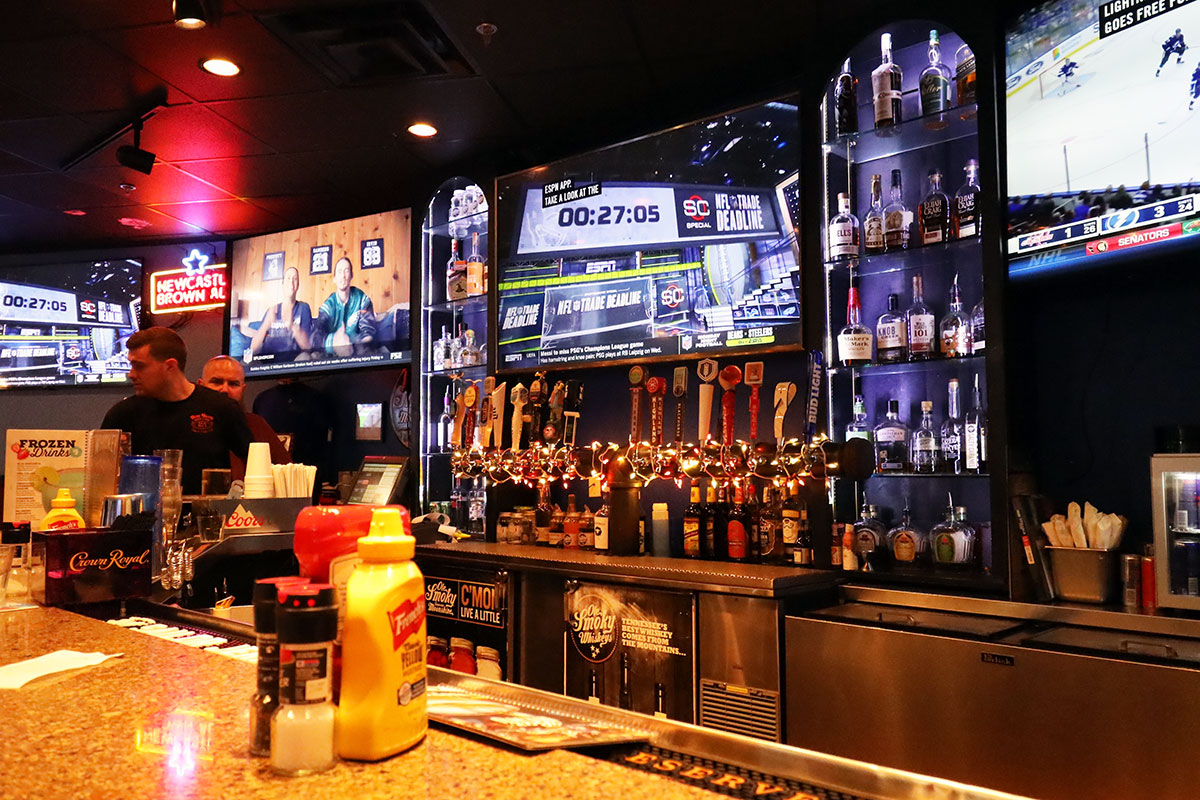 We sat at the bar, as we typically do (because when we say "we"...it's really only one guy). The bar is attractively set up and is well-stocked for whatever your embibement needs. Having a night on the town? This is a great place to hang out for a drink.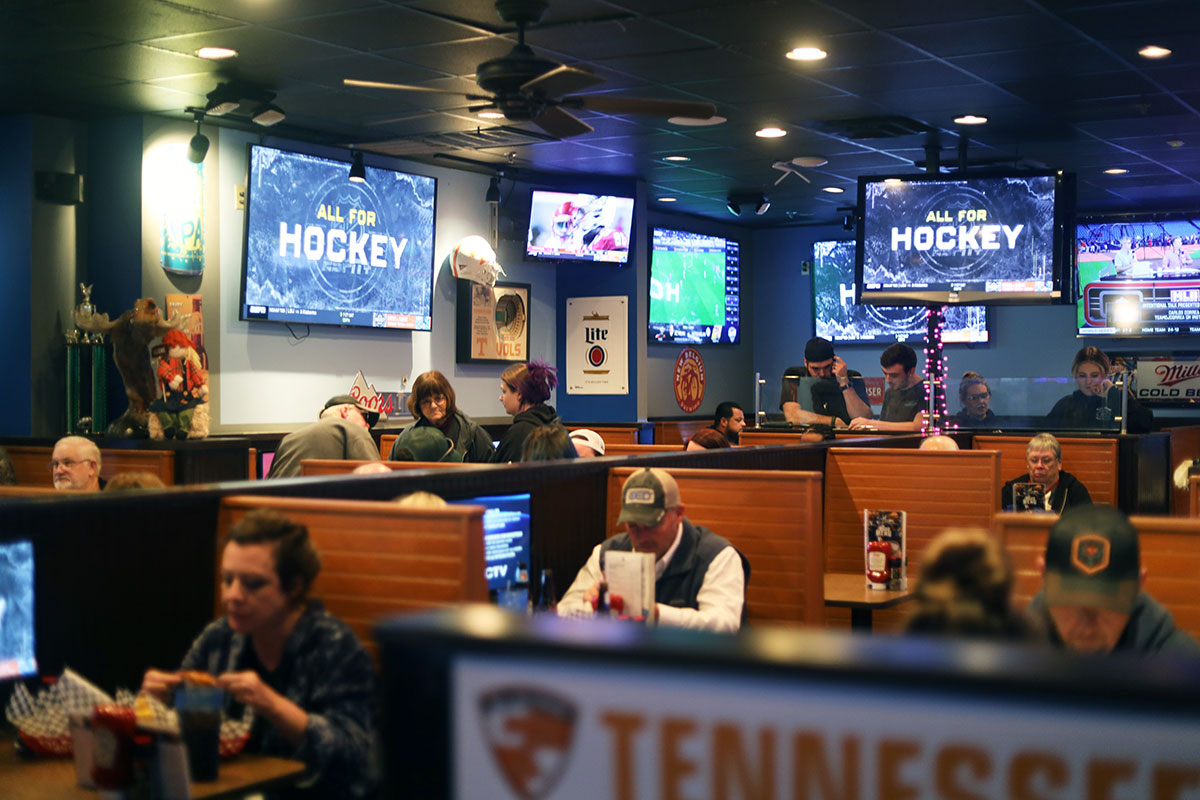 This is also a great place to hang out if you're looking for somewhere to watch the big game (whatever the 'big game" is at that moment). This place is loaded up with TVs whichever direction you look. That is all well and good...but what about the food?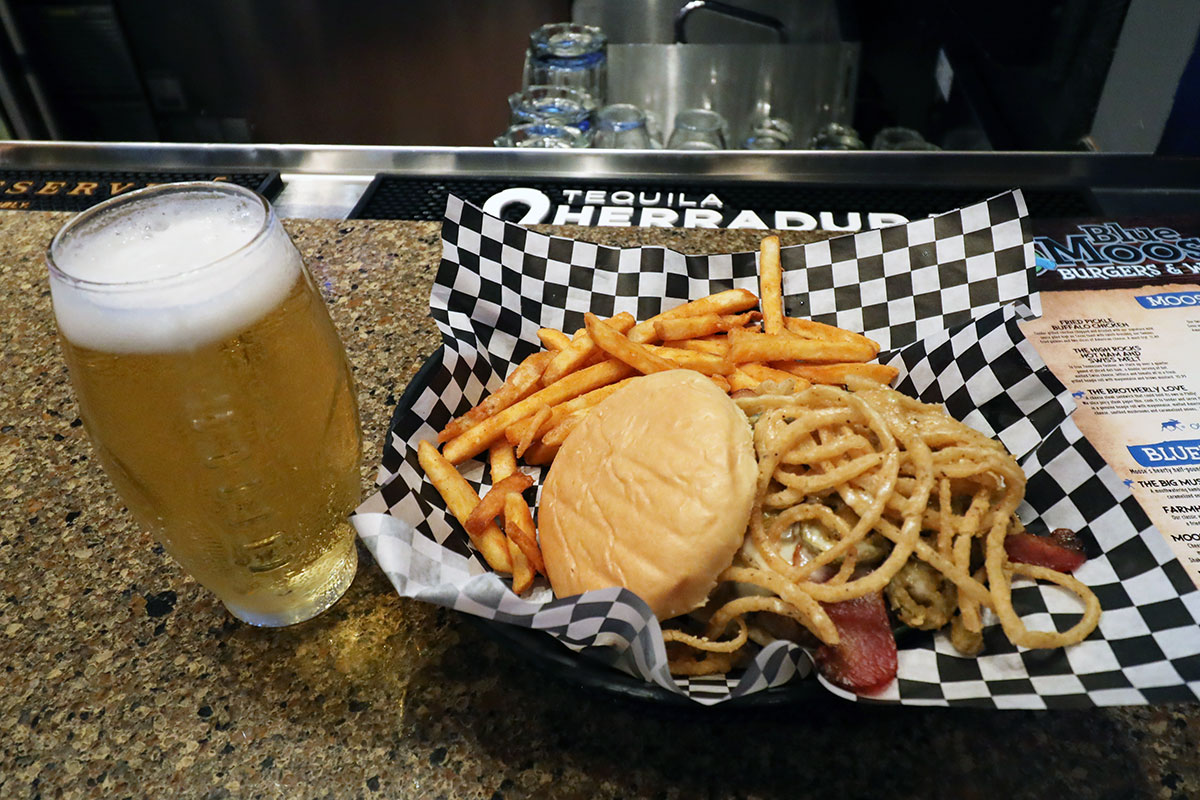 Shown above is the "Southern Jalapeno Burger." It features pepper jack cheese, bacon, fried jalapenos, crispy onion straws, and a drizzle of cream queso. Don't us that doesn't sound good!
First off...this thing was huge. These guys do not skimp. The burger was fat and juicy. The bacon slices were THICK and well-cooked. All the toppings were piled up high. It came served with fries. The fries were well-seasoned and had a wonderful crunch.
Was it good? It was delicious! Now this is a burger! Our humble reviewer was honestly unable to even finish it. This is a man-size burger for someone with a big appetite.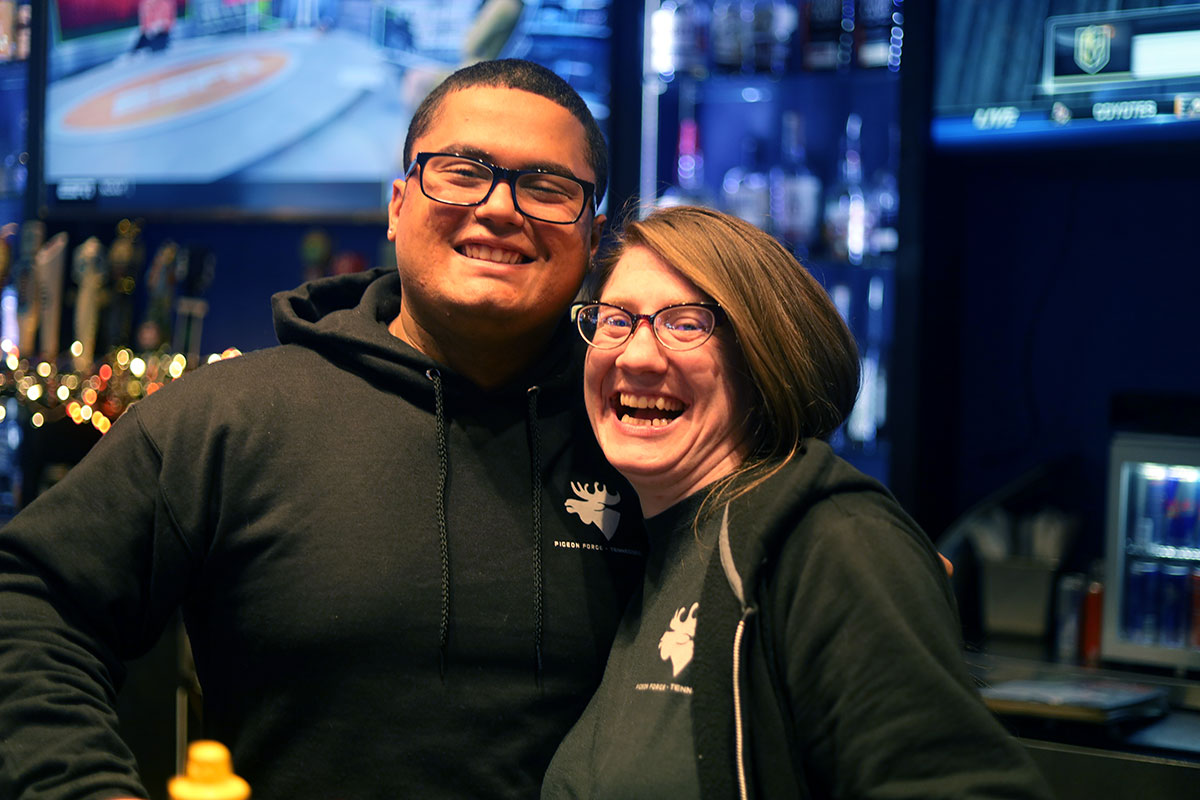 The staff in the bar area were extremely friendly. Blue Moose is billed as the place where the locals hang out, and we can definitely see that. This is a laid back place with a cool staff who take great take care of you. We always prefer to frequent places with friendly people, and Blue Moose gets it done.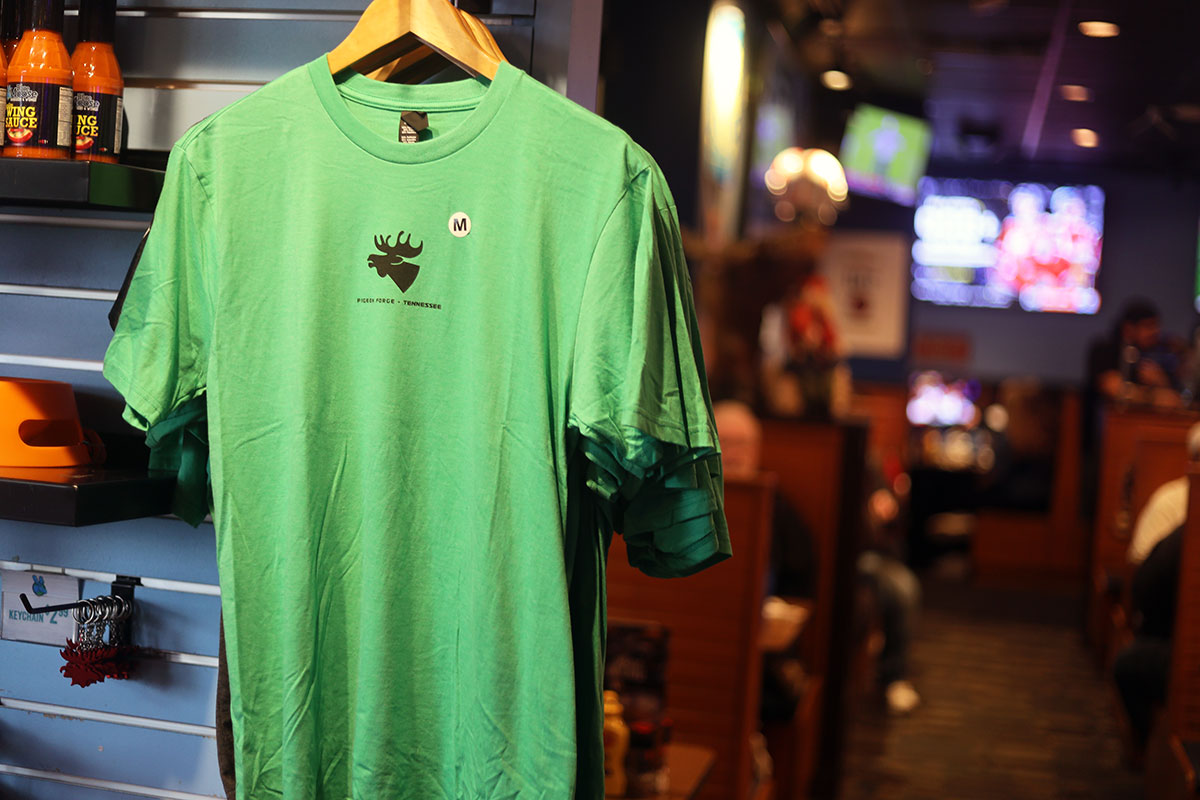 We give Blue Moose a high recommendation if you are just looking for a casual place to grab a great (and GREAT BIG) burger, some wings, or a beer with some buddies.
Blue Moose is located at:
2430 Teaster Lane, #108
Pigeon Forge, TN 37863
It's a little hard to see from the main road coming into Pigeon Forge as it is tucked away in a little shipping center. So keep your eyes open for it.