Bullfish Grill - Pigeon Forge, TN Restaurant Review
A review of Bullfish Grill, an excellent restaurant in Pigeon Forge with a wide menu that includes steak and seafood.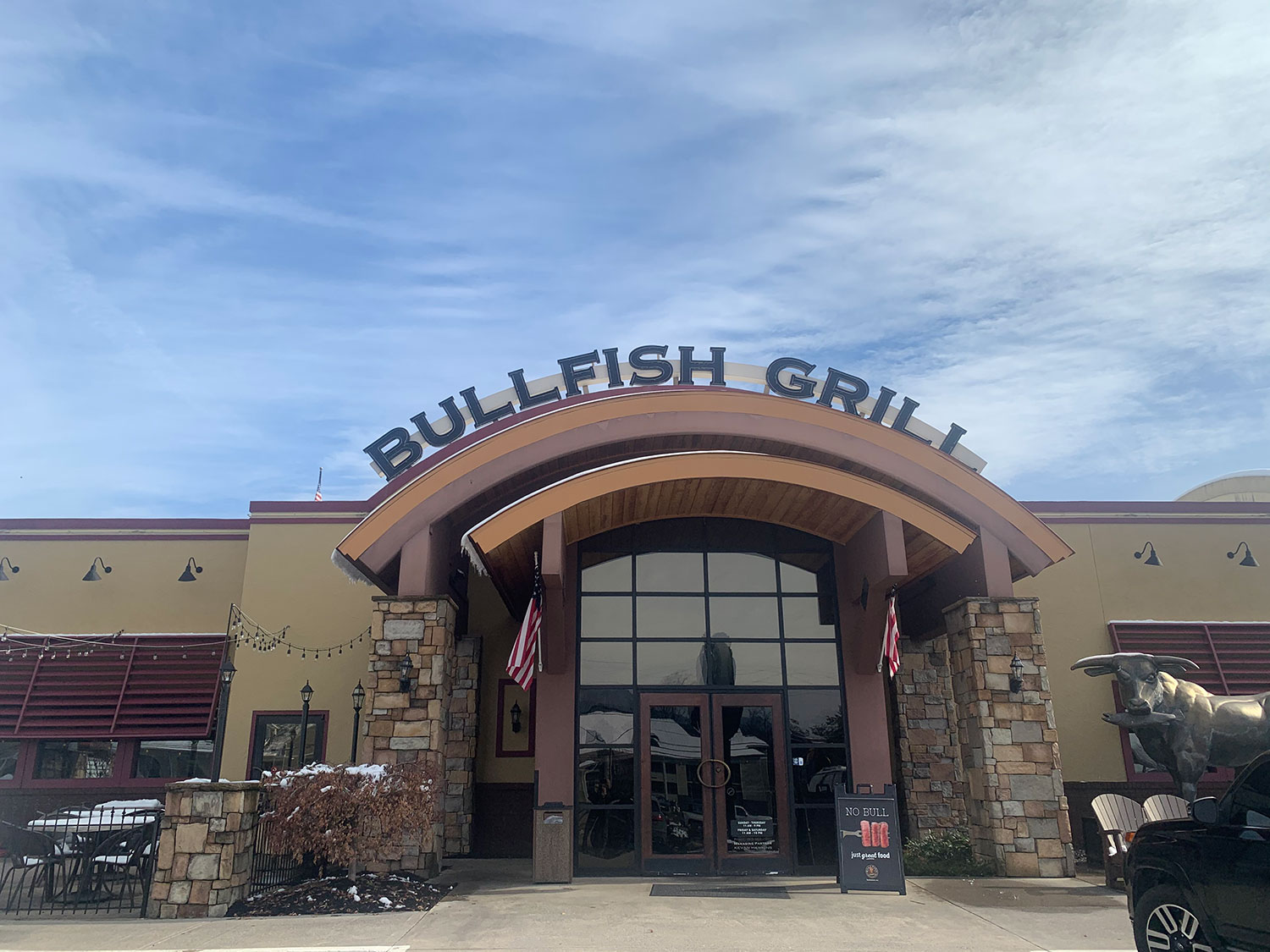 Bullfish Grill is a fine restaurant located in the heart of Pigeon Forge that specializes in perfectly-cooked, aged beef, and fresh seafood that is delivered daily.
At the time of our visit it was mid-day, so we ordered from the lunch menu. The restaurant offers a fine lunch selection that includes items such as a 4 oz. filet medallion, salmon, meatloaf, rice bowls and a variety of sandwiches including burgers, chicken and po'boys.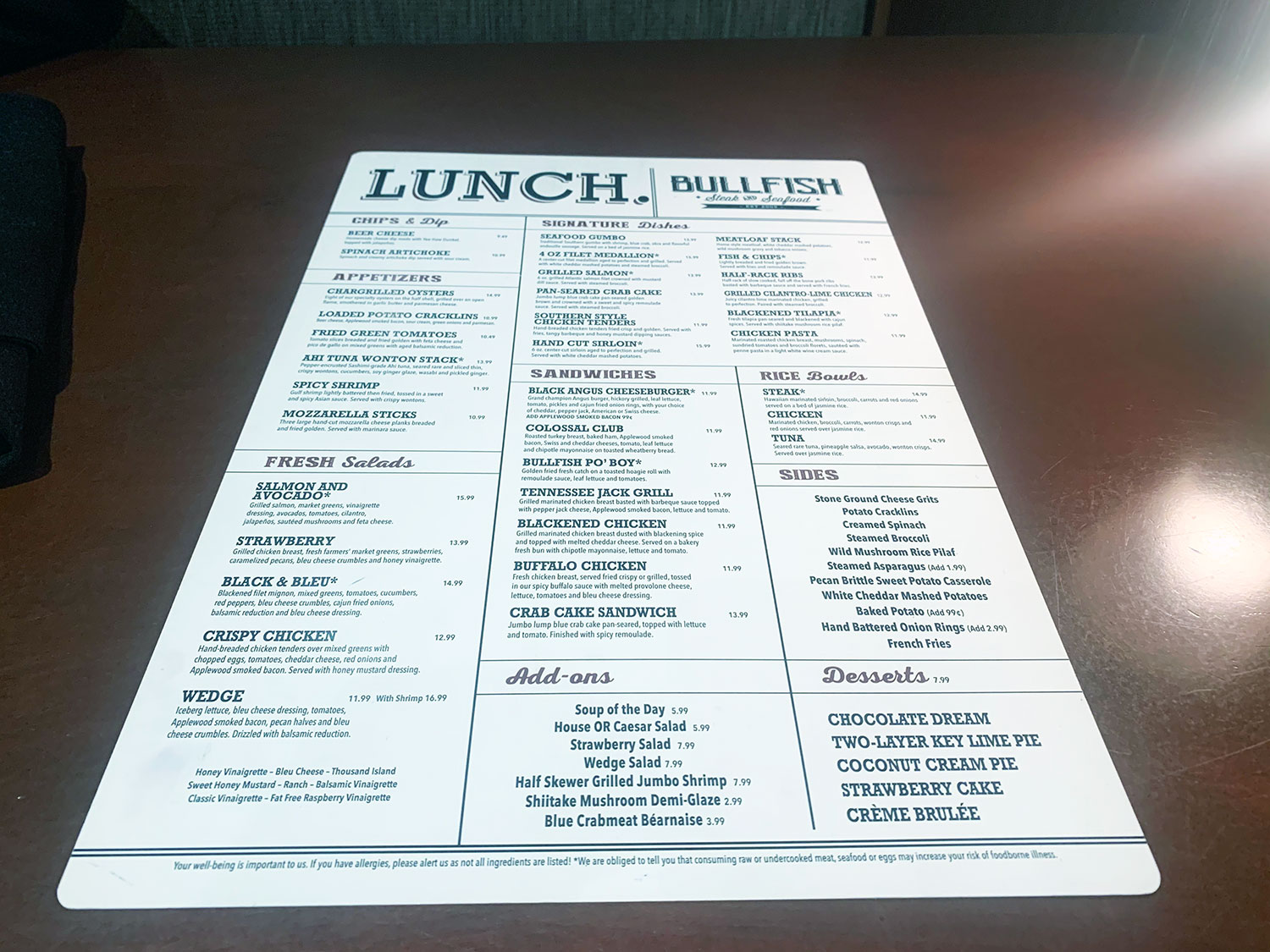 My associate and I selected the meatloaf stack and the chicken rice bowl.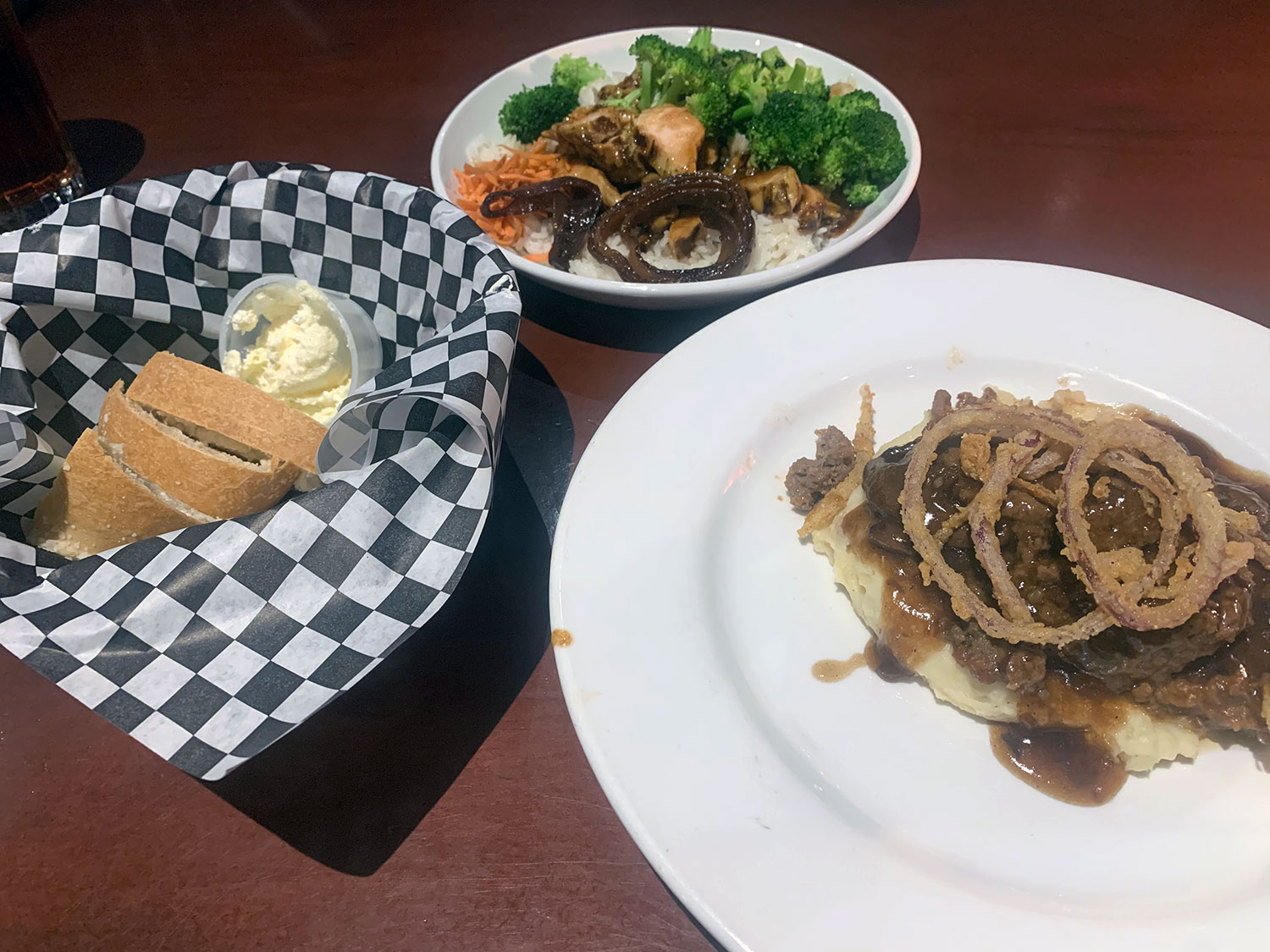 The meatloaf stack consists of home style meatloaf set atop white cheddar mashed potatoes, wild mushroom gravy and tobacco onions. The meatloaf was some of the best I have had in my life. It was a perfect consistency and had a certain sweetness to it. The meal is a perfect combination as the meatloaf pairs nicely with the potatoes and onions. It was also a health portiony that left me with some to take home with me (man, those were some good leftovers!).
The chicken rice bowl consists of marinated chicken, broccoli, carrots, wonton crisps and red onions served over jasmine rice. The dish was brightly colored and the ingredients fresh. My associate raved about it. If you're looking for something a little healthier and like rice, then you will definitely like it.
The meal also included delicious bread served with whipped butter.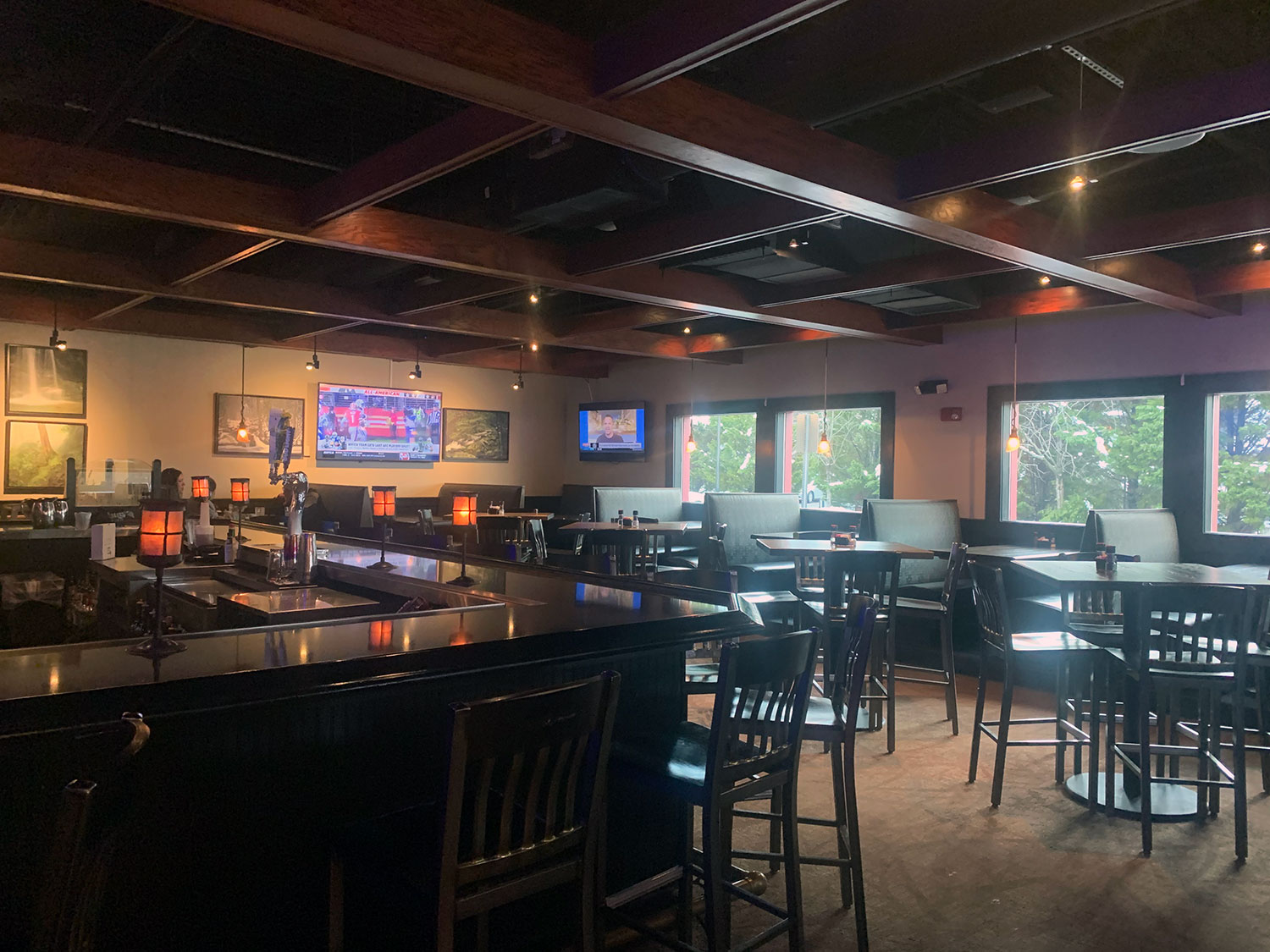 The place has a subdued, laid back atmosphere with dim lighting and very nice decor. Our waitress was exceptionally friendly and helpful in picking out the perfect meals. For as high a quality meal as is served, we found the prices to be very reasonable. This would be an excellent choice for a night out with the family or a date.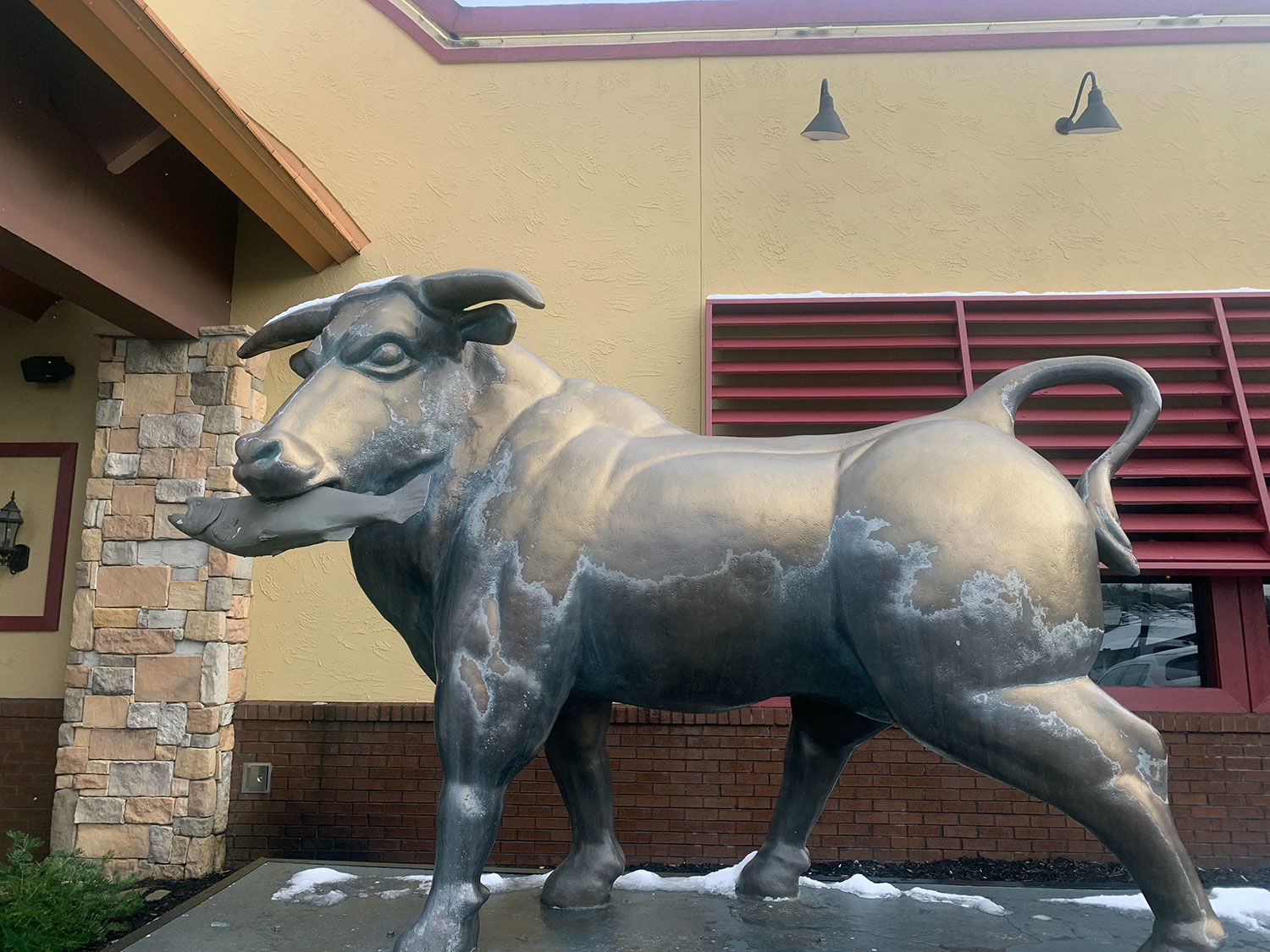 Bullfish Grill is located at 2441 Parkway, right on the main strip. You can't miss it. Just look for the sign (and the gold bull statue right in front). It is a popular Pigeon Forge eating destination, so if you arrive at typical lunch or dinner time, prepare for a wait.
Recommended!