Johnny Carino's - Pigeon Forge Restaurant Review
A review with multiple photos of Johnny Carino's, an Italian restaurant located in Pigeon Forge, Tennessee.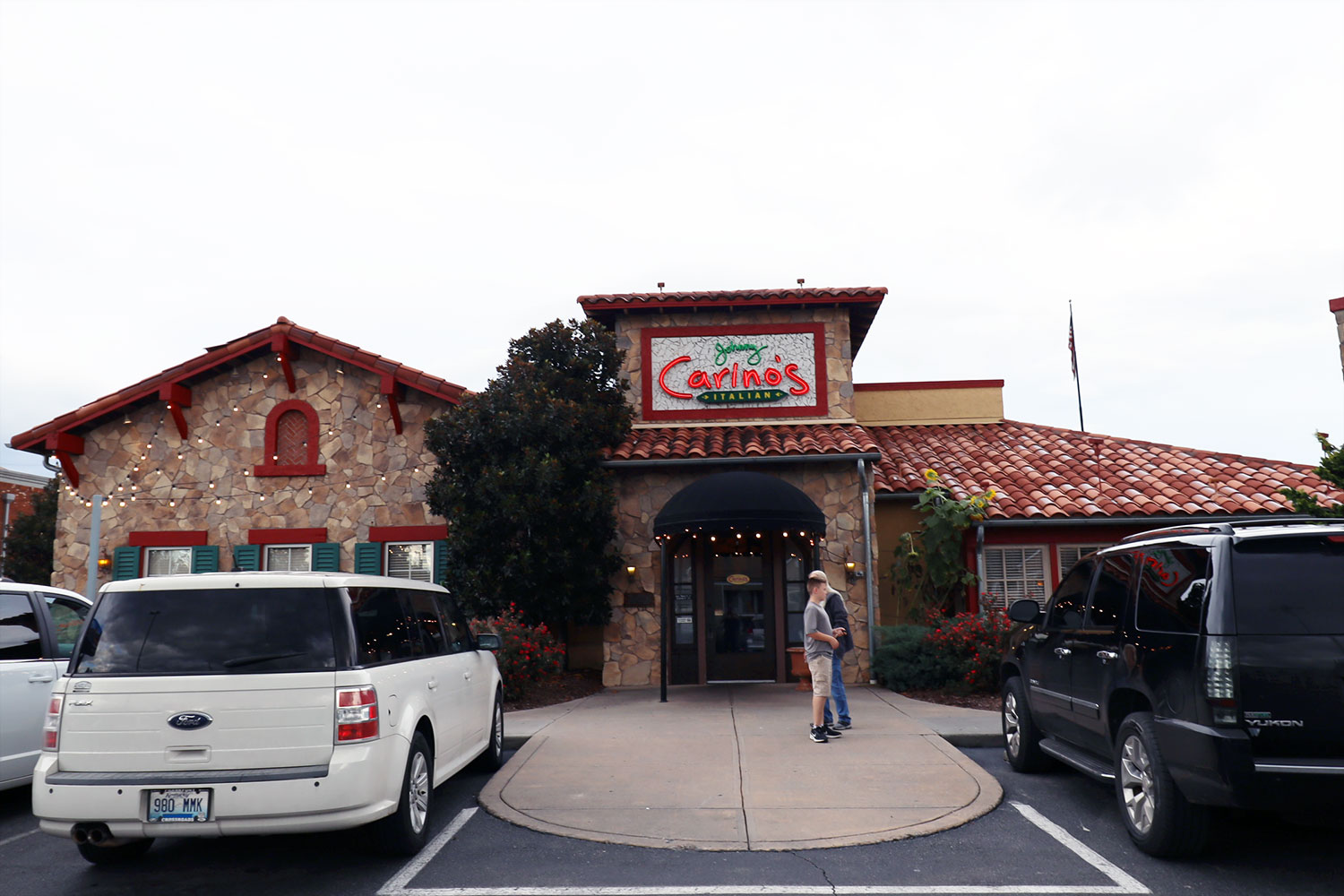 Our review staff visited Johnny Carino's Italian restaurant in Pigeon Forge. This restaurant has been serving up fine Italian food for over two decades. This is true Italian, with a menu that includes classics such as lasagna and spagetti, as well as specialties such as spicy shrimp and chicken.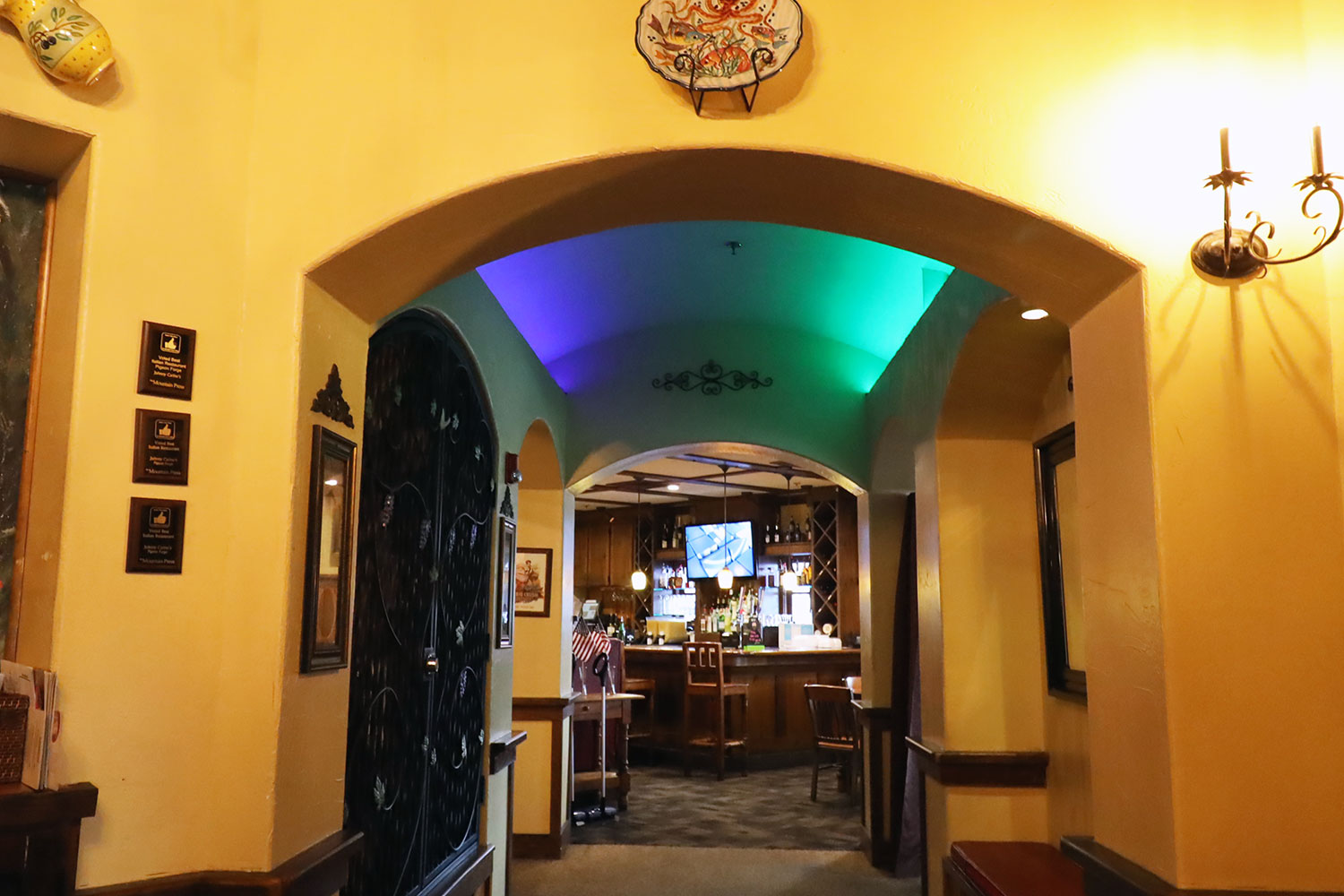 The restaurant decor is very inviting, with pale yellow walls and tasteful wall art. Lighting is dim. The service is very polite and professional. Our waitress was very helpful as we perused the menu. Everything about the place is very tasteful.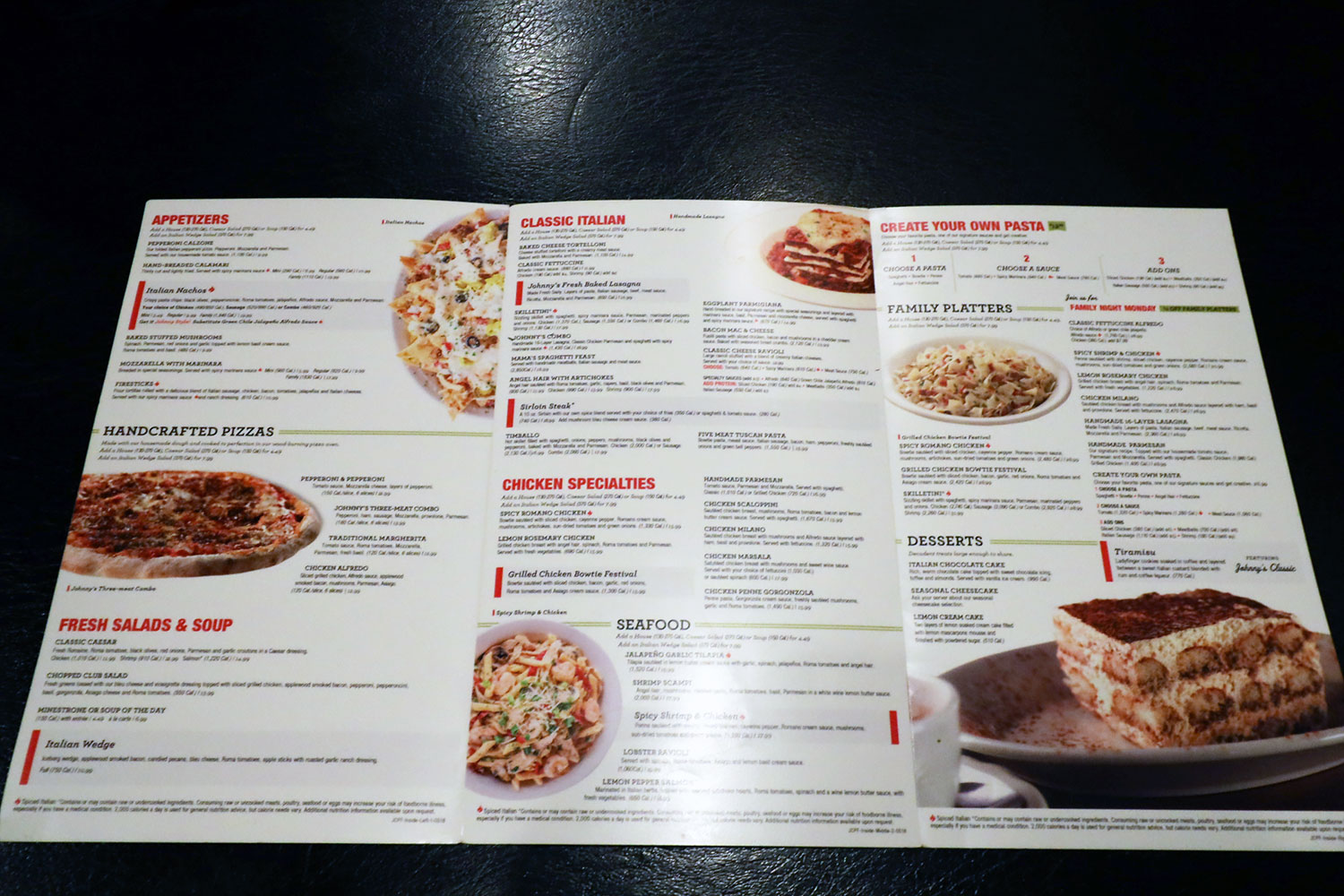 Before ordering, we were served a delisious loaf of Italian bread with olive oil - how else would you start an Italian meal?
It was difficult to make a decision because everything looked and sounded SO GOOD! There were two of us in our party, so we decided to split a pizza. The pizzas are described as "made with housemade dough and cooked to perfecting in our wood-burning pizza oven." We went with the Johnny's Three-Meat Combo, which features pepperoni, ham, sausage, Mozarella, Provolone and Parmesan. We also added Caesar salads.
Man, this was some good pizza! As you can see in the picture below, it was covered with big chunks of meat and seasoning, and was cooked to perfection. The Caesar salad was...well, it was a Caesar salad. Just right, with fresh greens. Although we can't really comment on other items on the menu, we can just say that judging by the dishes we saw being placed on other guests' tables and the looks on their faces...it's all good!
If you are in town looking for somewhere good to eat and Italian sounds good, this is the place.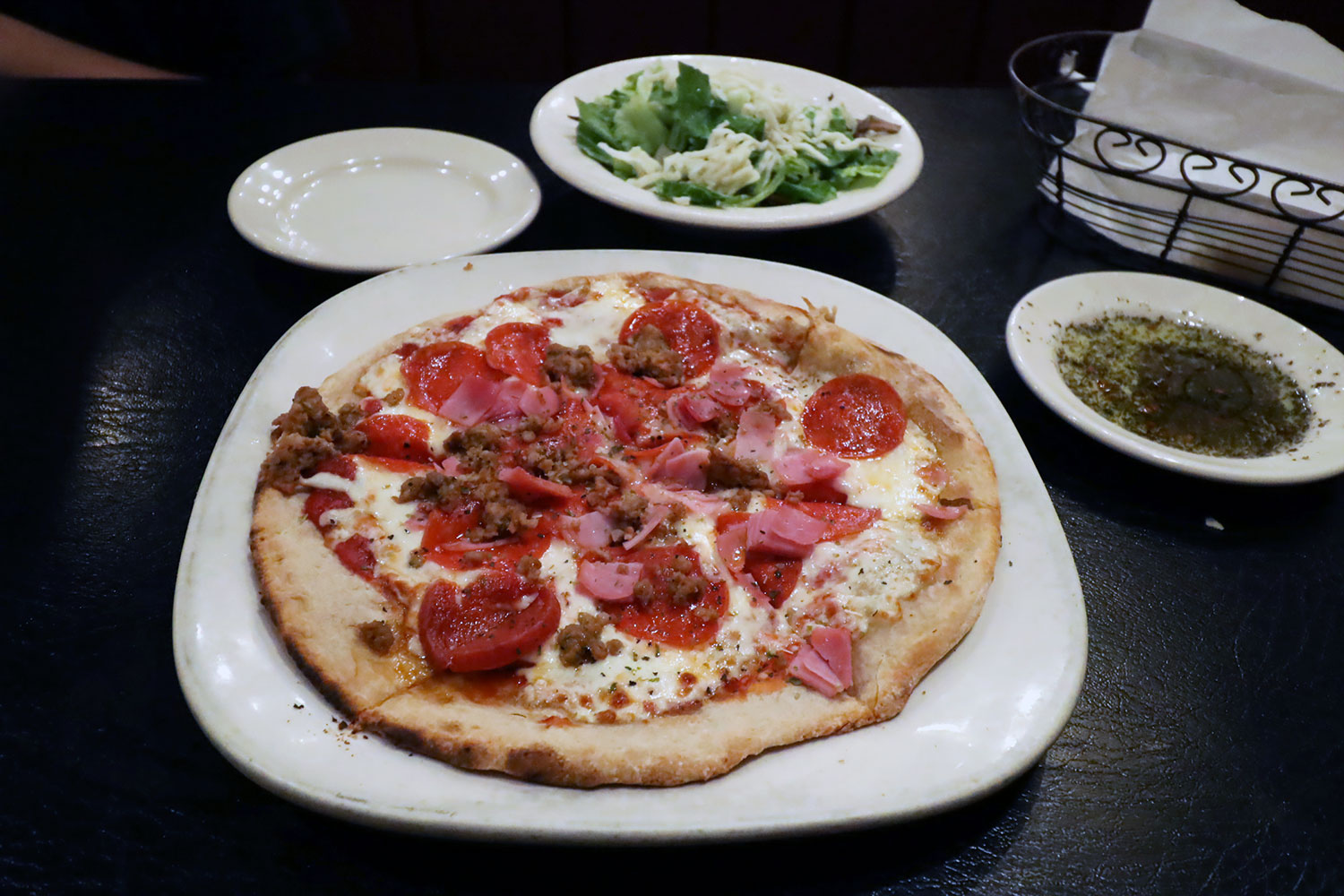 If you're in the mood for an adult beverage, the restaurant also has a full bar, and even has a few signature non-alcoholic beverages.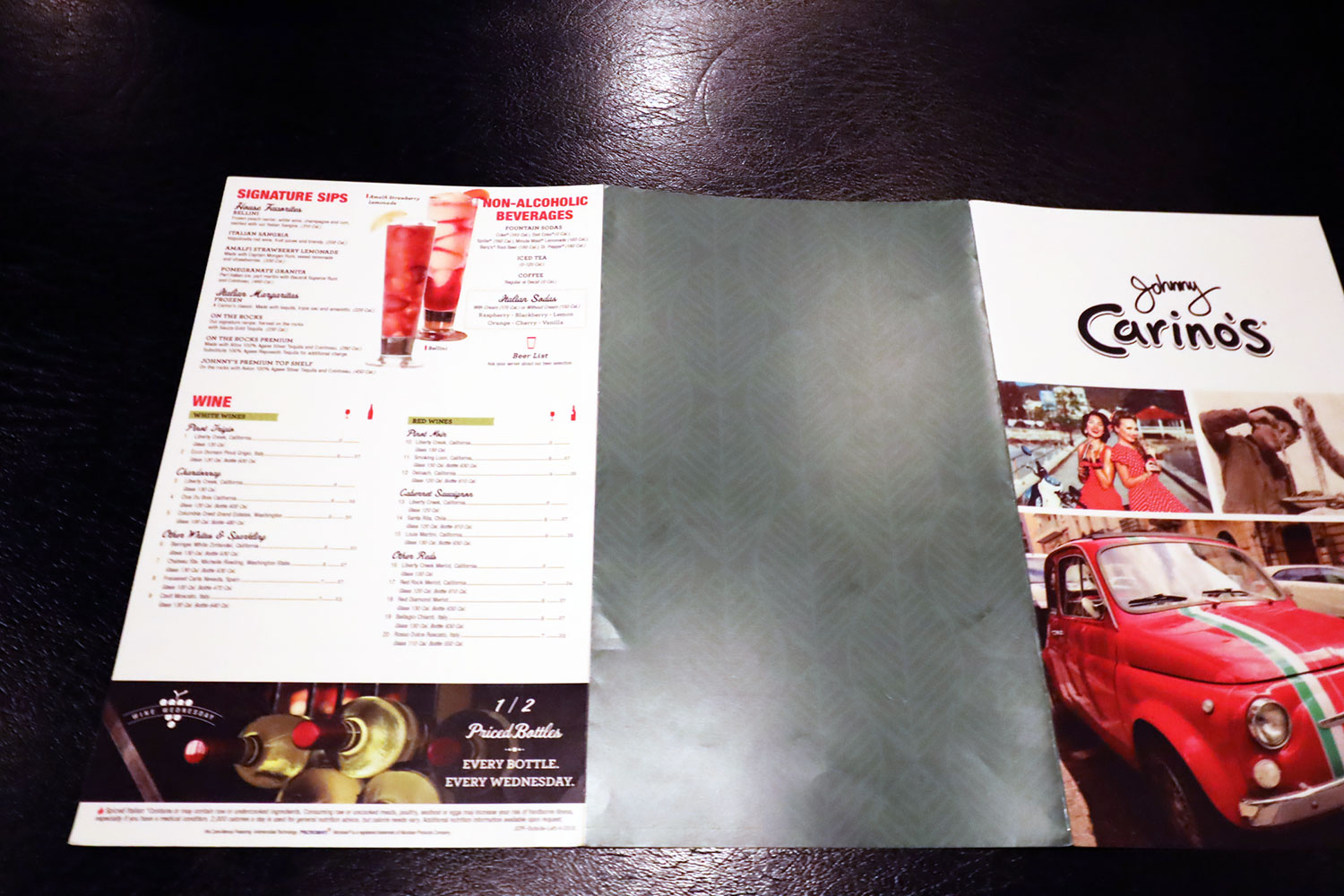 Johnny Carino's is located at:
2425 Parkway
Pigeon Forge, TN
Highly recommended!