SkyFly: Soar America - Pigeon Forge Attraction Review
An incredible virtual flight across America.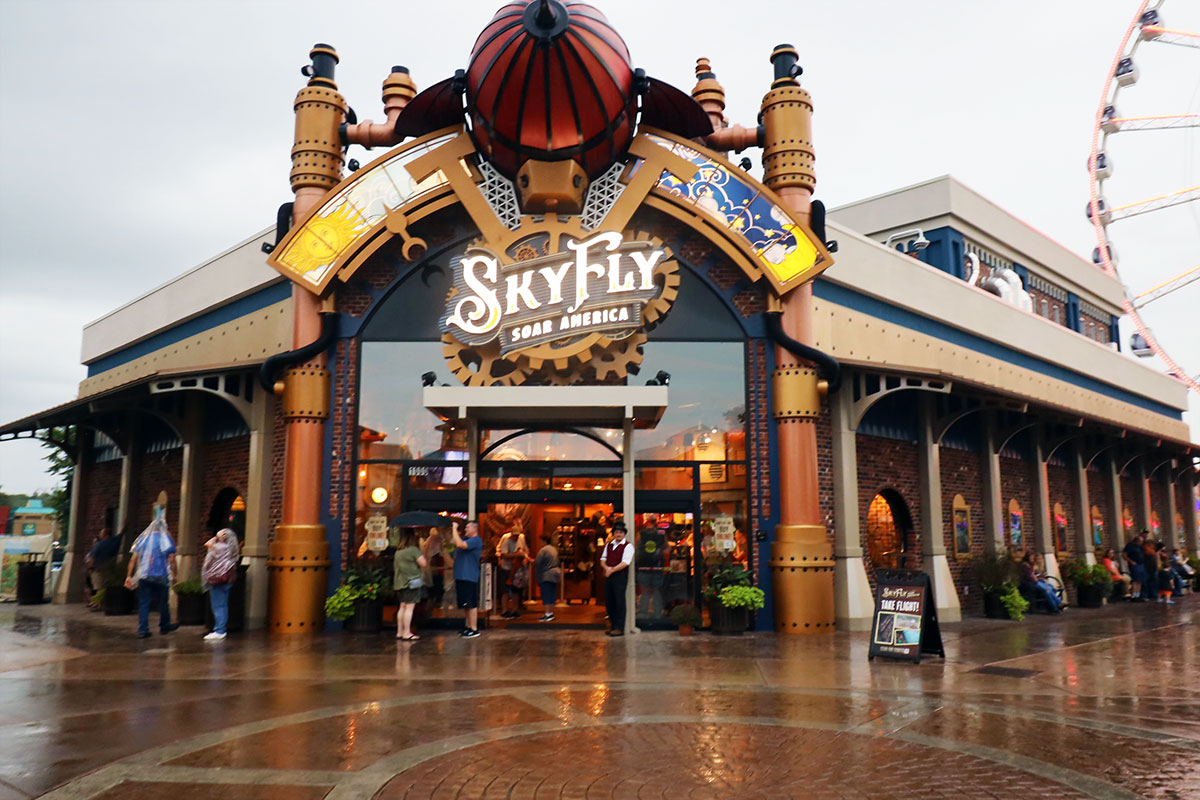 SkyFly America is an incredible attraction located at the Island in Pigeon Forge. It is basically a virtual flight on a make-believe, steam punk-style flying vessel. It takes you on a journey of America, souring over landmarks such as Yellowstone, Niagara Falls, Mount Rushmore, the Grand Canyon and the Great Smoky Mountains, among many other places.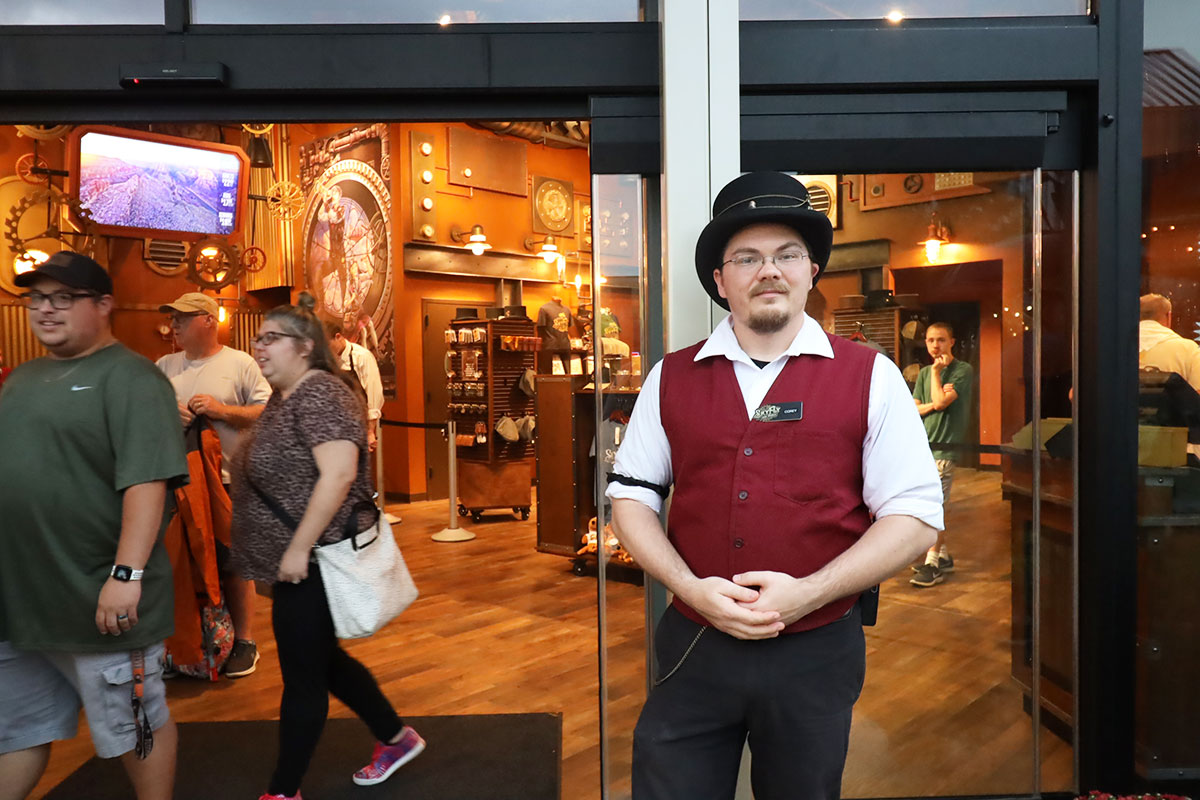 The place is visually interesting right from the start - from the dress of the door man to the cogs, screens and mechanical-looking decorations on the walls. It also has a gift shop with some unique items that reflect the steampunk ethos of the attraction.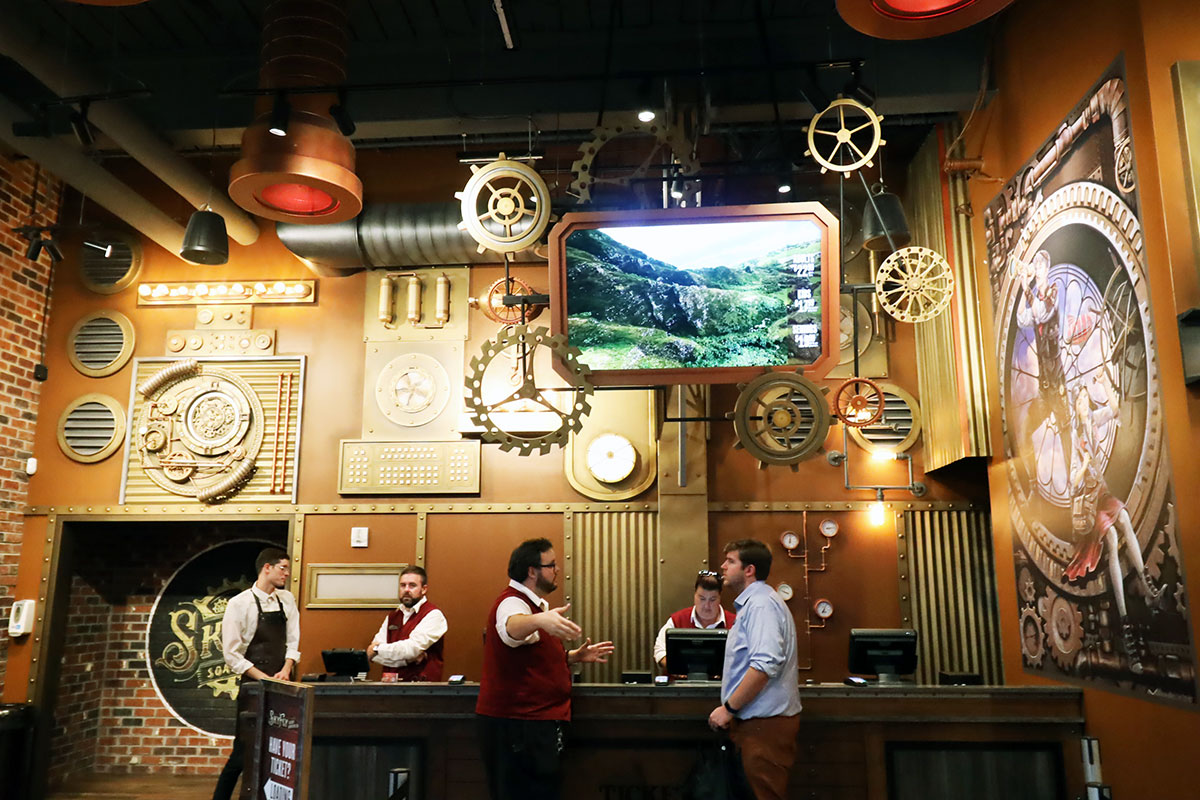 After purchasing your ticket, you travel through a long hallway until you wind up in a pre-flight room that simulates traveling on something like a train while watching the "pilots" on screens on the wall.
After the train ride, you enter the main room where the sky flight takes place. The actual ride takes about six minutes, but you will need to give yourself much more time to complete the attraction, especially if there is much of a crowd.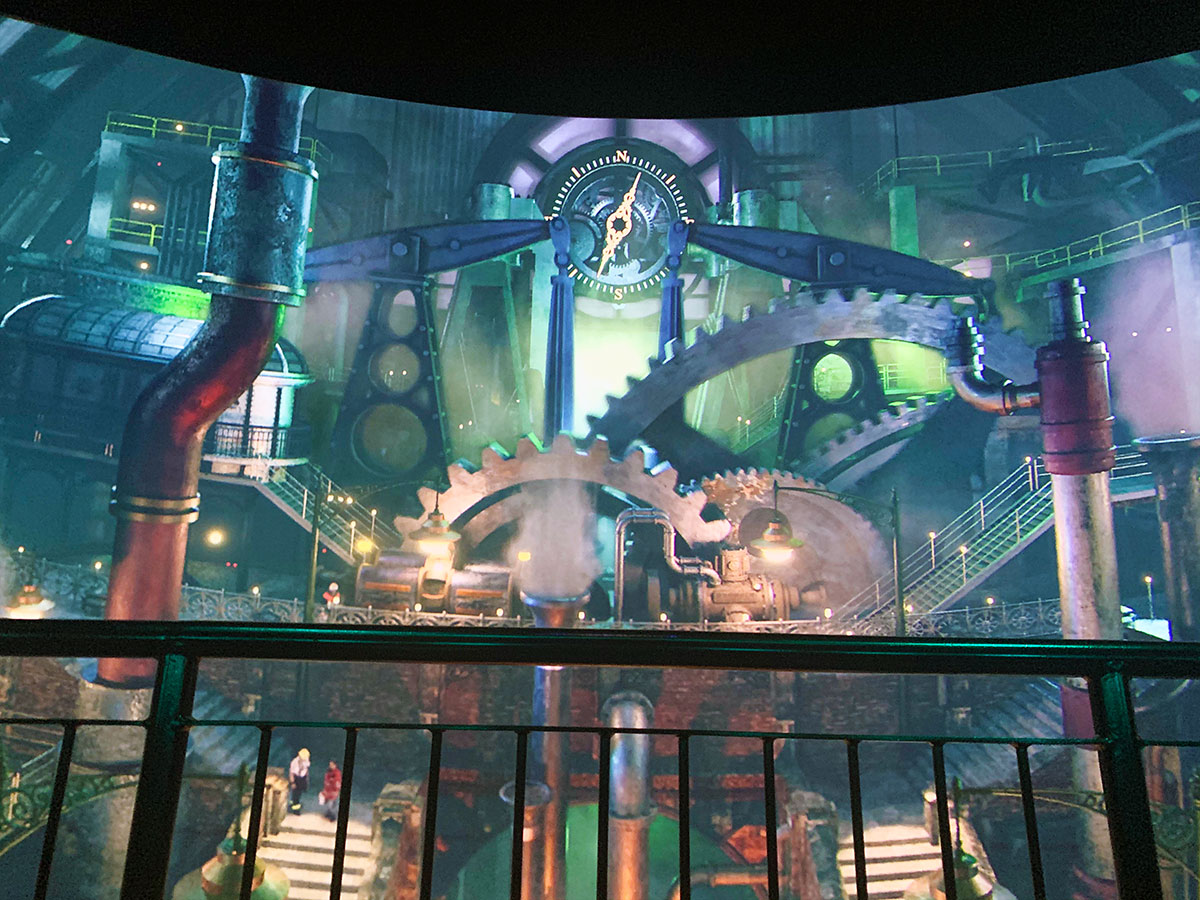 When the flight starts, the entire floor beneath you falls away, leaving your feet dangling from your seat. The seats move and pivot, which enhances the sensation of being in the air.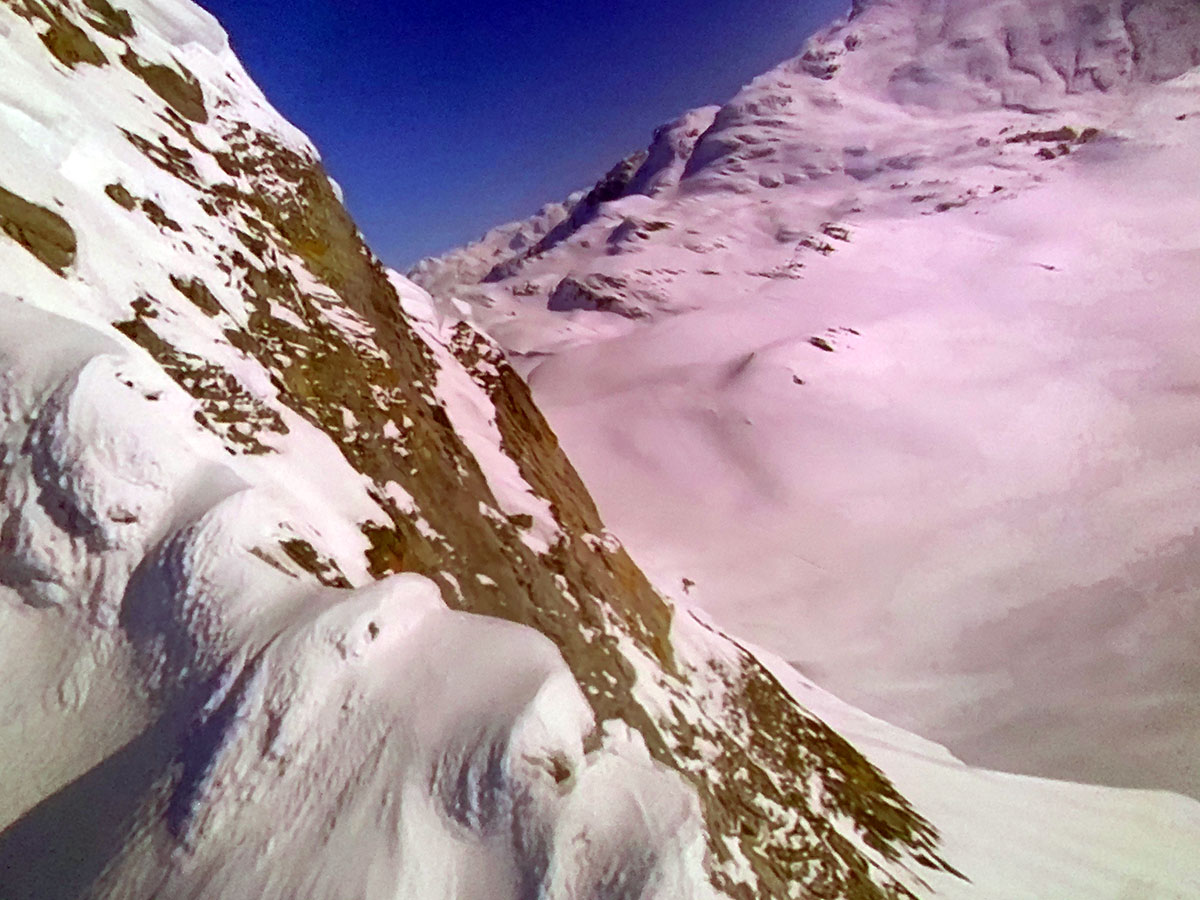 The flight takes place on a massive screen. The ride does a fantastic job of making you feel as if you are actually flying through the air. And the scenery is remarkable - views you could really only see if if you were flying.
To learn more or purchase tickets, visit the SkyFly website at https://skyfly.com.
SkyFly is located at:
131 The Island Drive
Suite 1000
Pigeon Forge, TN 37863
It is open daily from 10am - 11pm. Adult admission is $22.99 (at the time of the publication of this article).
Recommended!