Smoky Mountain Brewery - Pigeon Forge Restaurant Review
A review of Smoky Mountain Brewery, a Pigeon Forge restaurant that serves great food and cold beer.
Smoky Mountain Brewery & Restaurant is a fine brewery-style restaurant tucked away in the little town square behind Paula Dean's Lumber Jack Feud attraction. It's an interesting part of town that you may not have even know was there. In addition to the restaurant, there are various shops and a movie theater in the same area. If you're looking for somewhere to spend some time, walk around, do some shopping and get a bite to eat, then you should check it out.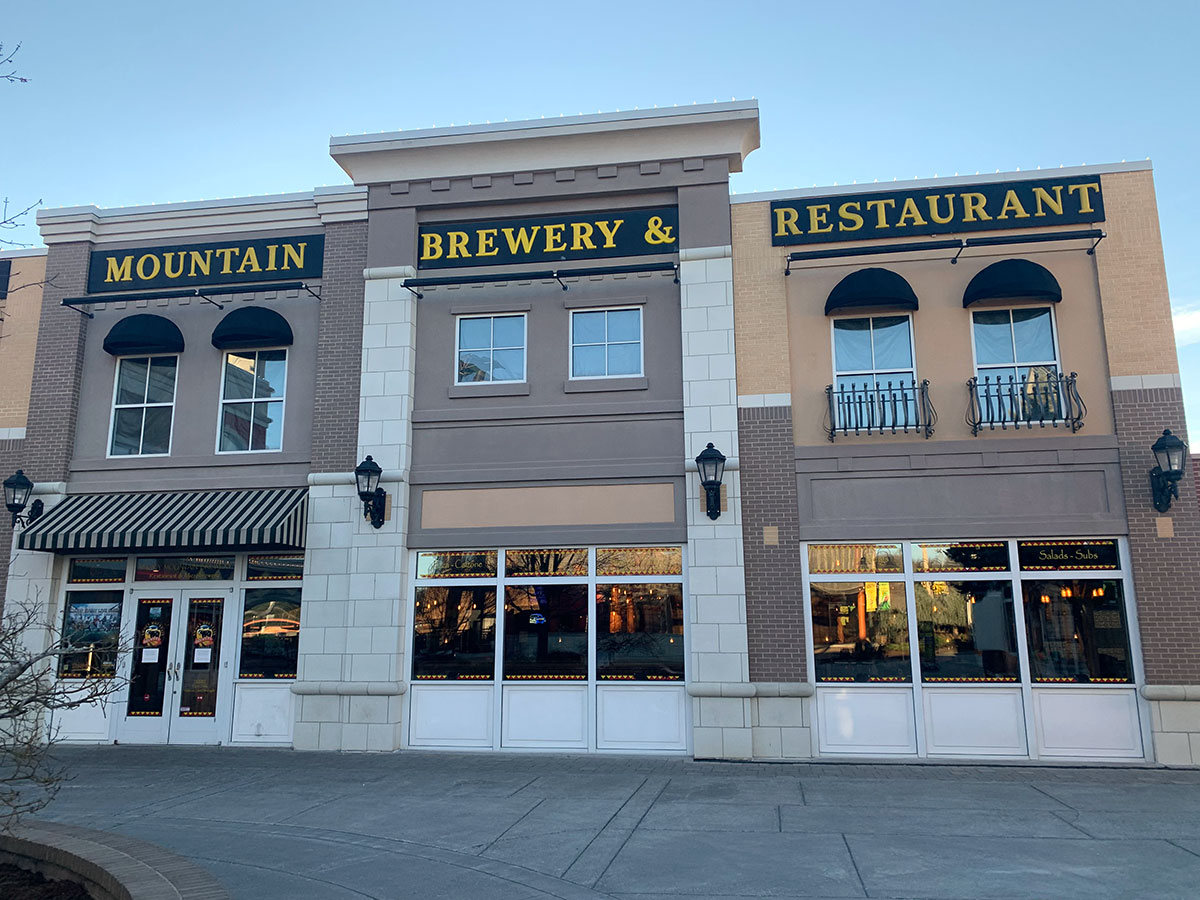 The restaurant has a broad menu that includes burgers, sandwiches and subs, steak, salads and pizza. Appetizer options include wings, fried pickls and various other goodies. Side options iinlucde fries, mashed potatoes, macaroni and much more. You can take a look at the menus below.
We ordered the Kick-Back burger, a well-cooked, well-appointed burger that features smoked cheddar and jack cheese, bacon, jalapenos, spicy Kick-Back sauce, tomatoes, pickles and lettuce. We orderd it with fries and a cold beer ('cause nothing goes better with a good burger than fries and a cold beer). The burger was great! The Kick-Back sauce does actually have a little kick to it. Your reviewer loves the hot stuff, but if you are not a fan of spicy foods, then this may not be the burger for you. Fortunately, they have lots more to choose from.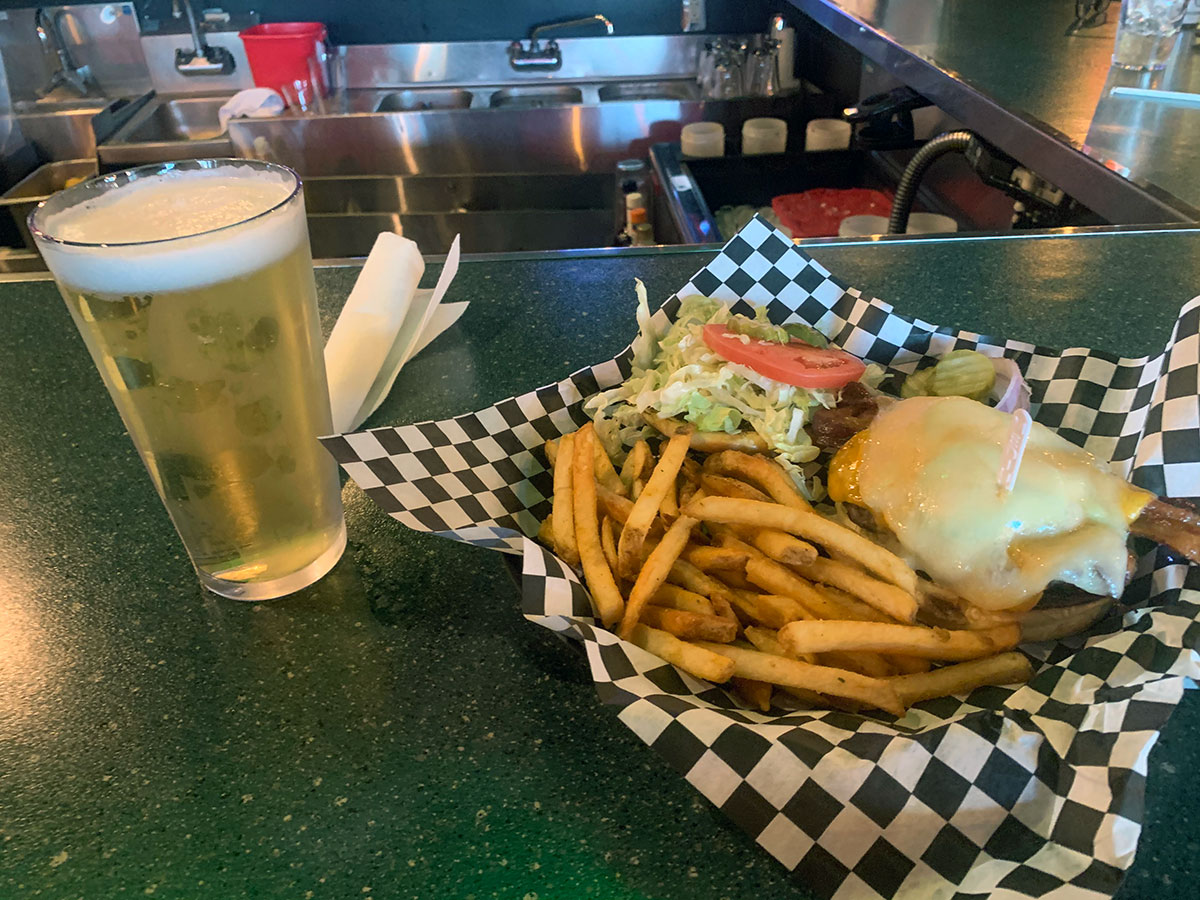 The restaurant has a cool atmosphere and the service was nice. If you are looking for a casual joint to grab some grub and a beer while you're in Pigeon Forge, Smoky Mountain Brewery is a great choice.
It is located in the Lumberjack Square area (again, behind Paula Dean's Lumberjack Feud). The address is: