Sunliner: Pigeon Forge Restaurant Review
Is this 50's wonderland worth the hype? Find out!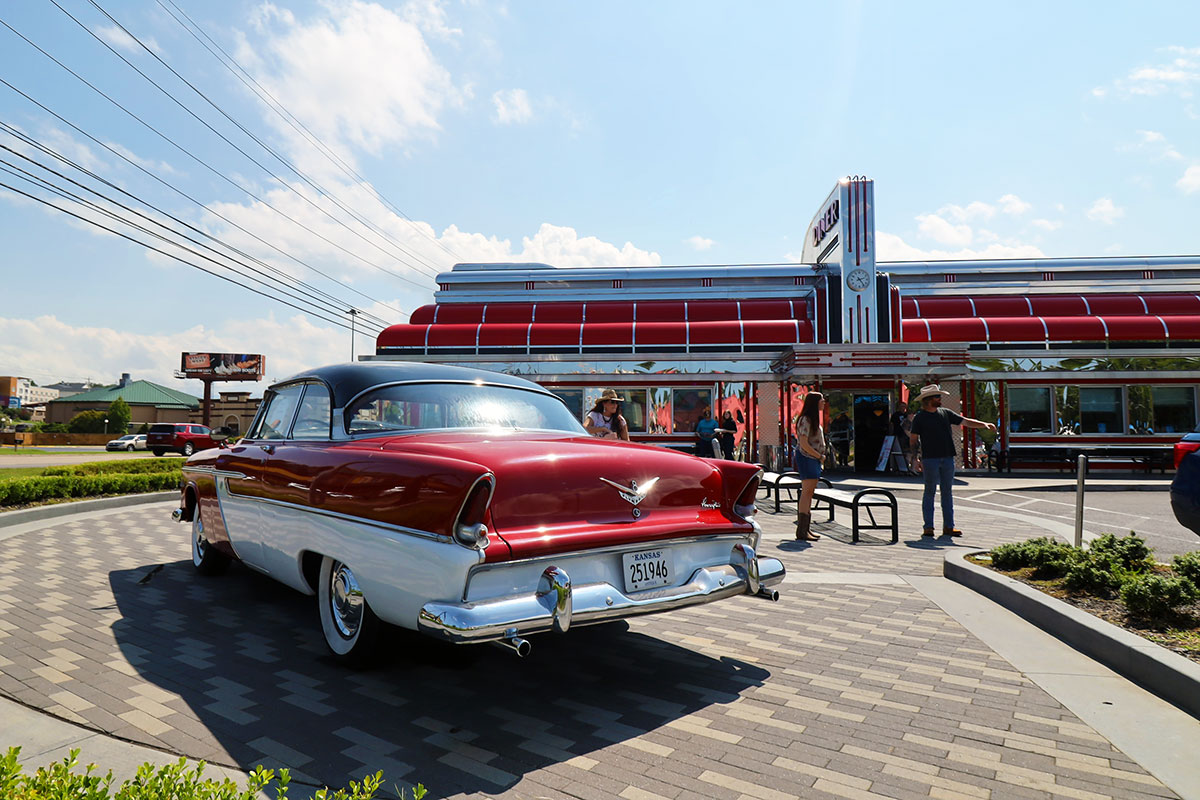 Sunliner Diner is a 50's themed restaurant situated right on the main strip in Pigeon Forge. There are 50's diners...and then there's the Sunliner! This is very likely the most authentic classic diner you will ever visit. From the shining, chrome exterior to the dress of the waitresses, this place does it right all the way!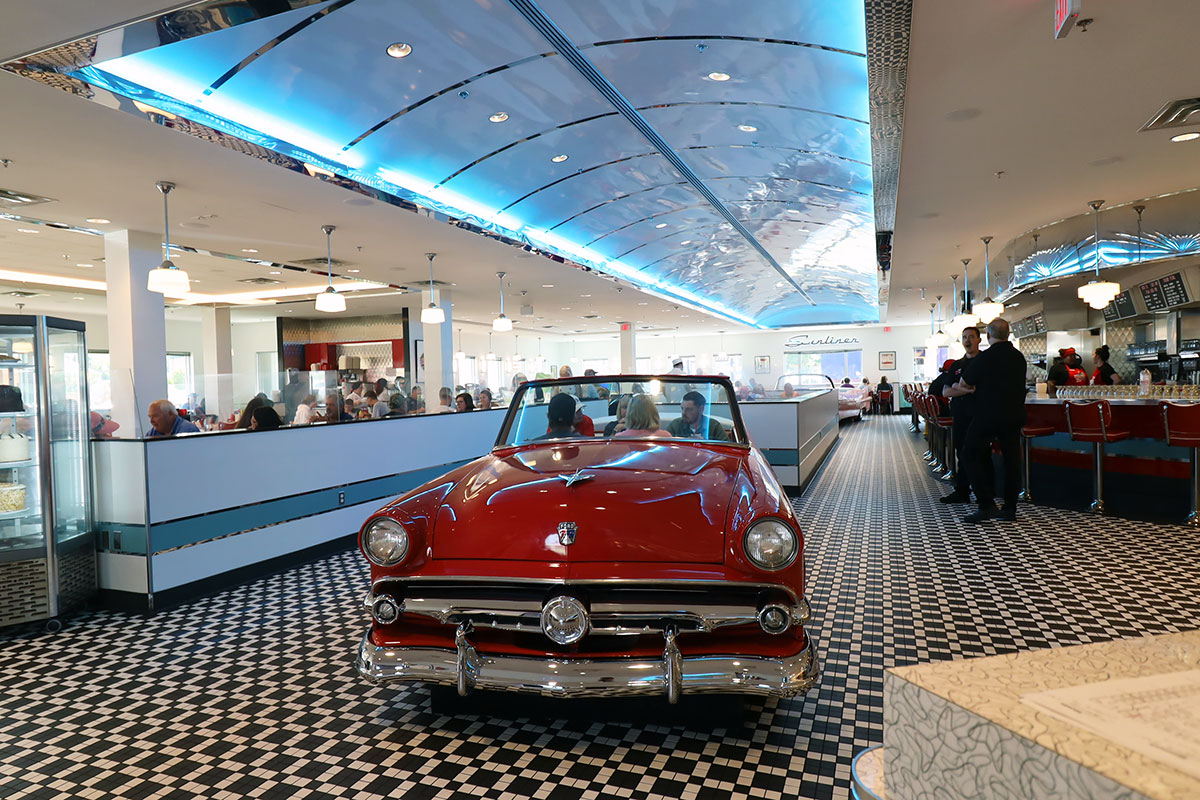 If you're driving through Gatlinburg, you can't miss the Sunliner. It is completely wrapped in chrome from top to bottom, and a beautiful classic car sits right in front. Once you enter, you have several choices of types of seating, from the classic bar stool to a standard table to a long vinyle bench that looks like back seat of a car.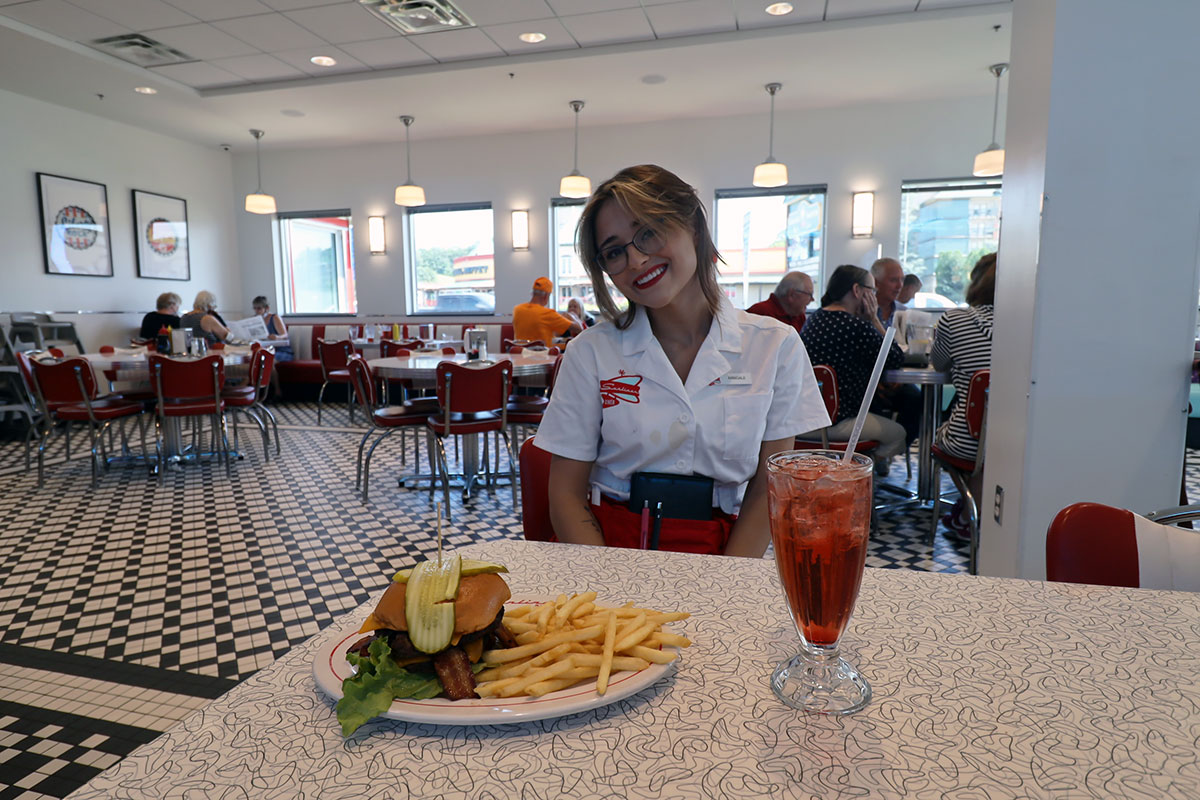 An authentically-dressed waitress will take your order. Ours was very friendly and chatted with us long enough for us to take this photo.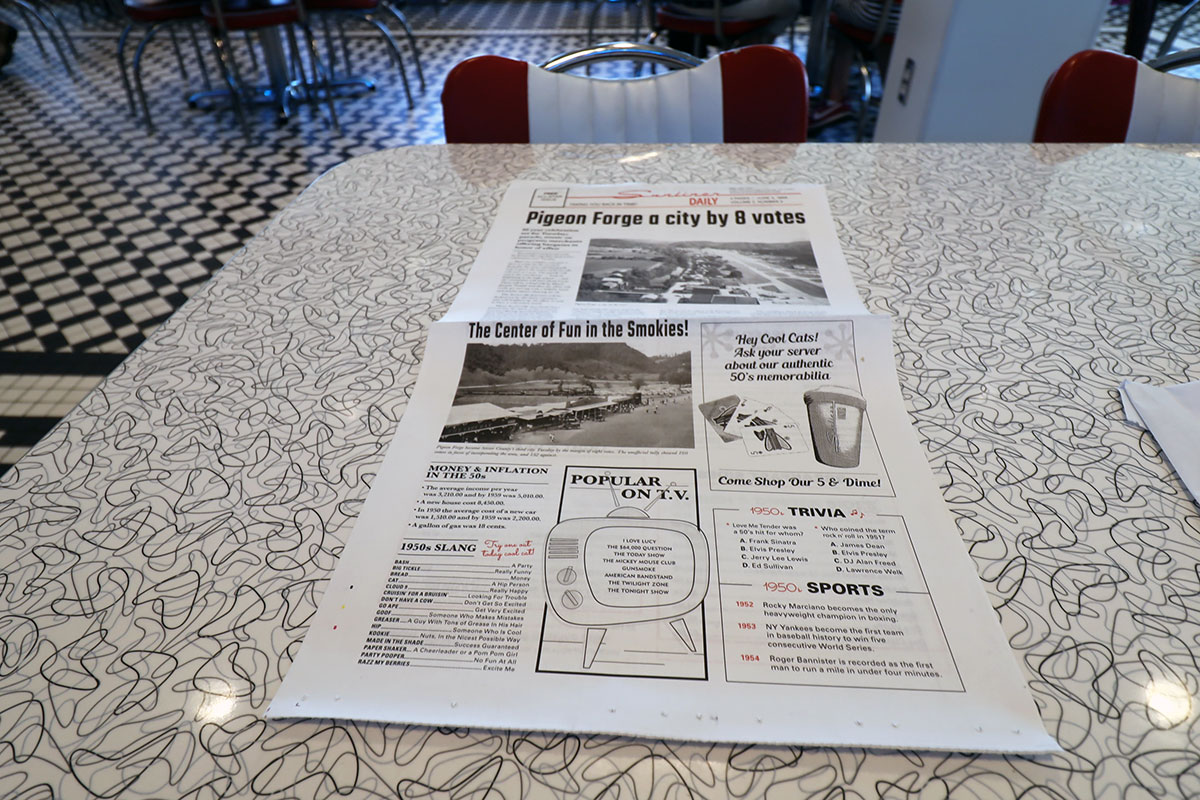 The menu comes printed on something that looks like a classic newspaper (free souvenir!). It is a fairly large menu. Breakfast is served all day, so if that's what you're looking for, you're in luck. From omelets to egg combos to waffles, whatever you want – they can make it.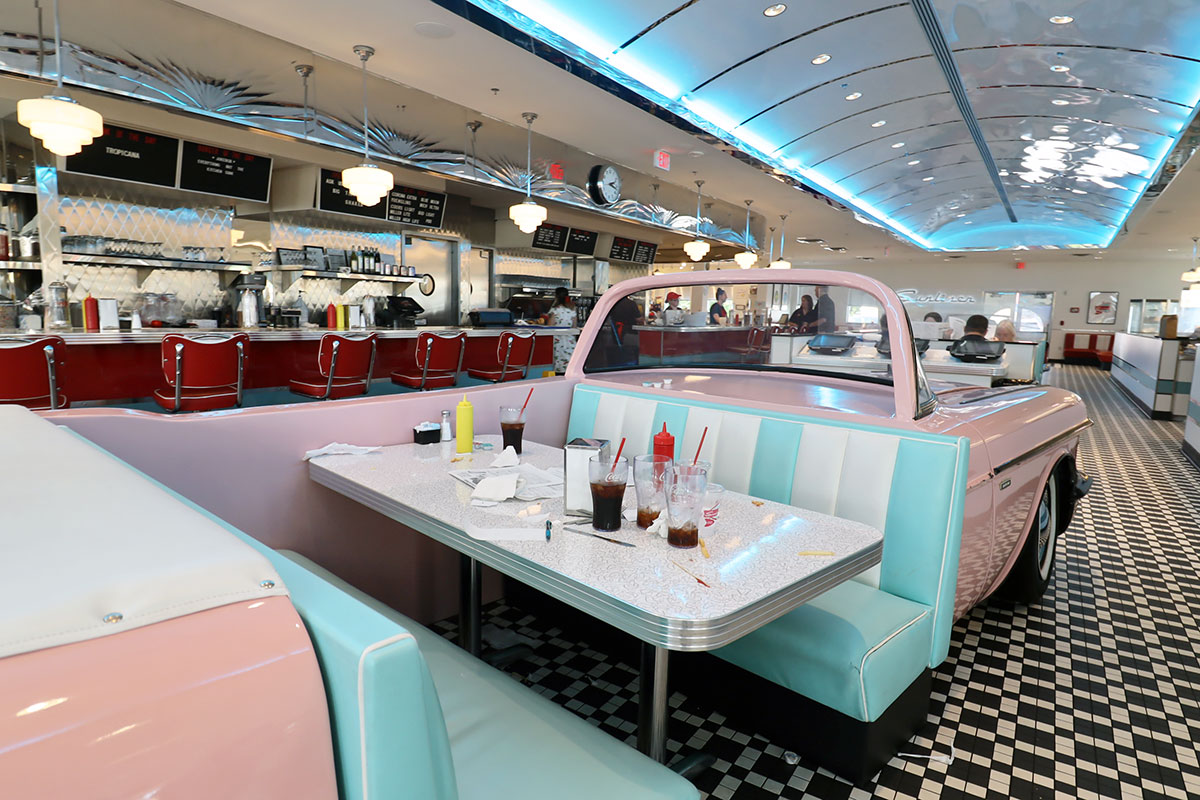 The lunch menu starts at 11:00, and it is also very broad. There are salads, steaks, chicken, various sandwiches…and burgers! This being our first time Sunliner, it seemed appropriate to start with a classic – the Sunliner burger:
A stack of two griddled burger patties, bacon and cheddar cheese on a buttered brioche bun. Served with lettuce, tomato, red onions, pickles. Comes with fries.
Yes!
The burger was perfect. The fries were great. Everything was cooked just right, and everything was fresh. If you like a good burger, you will like this.
I would expect that everything on the menu is good.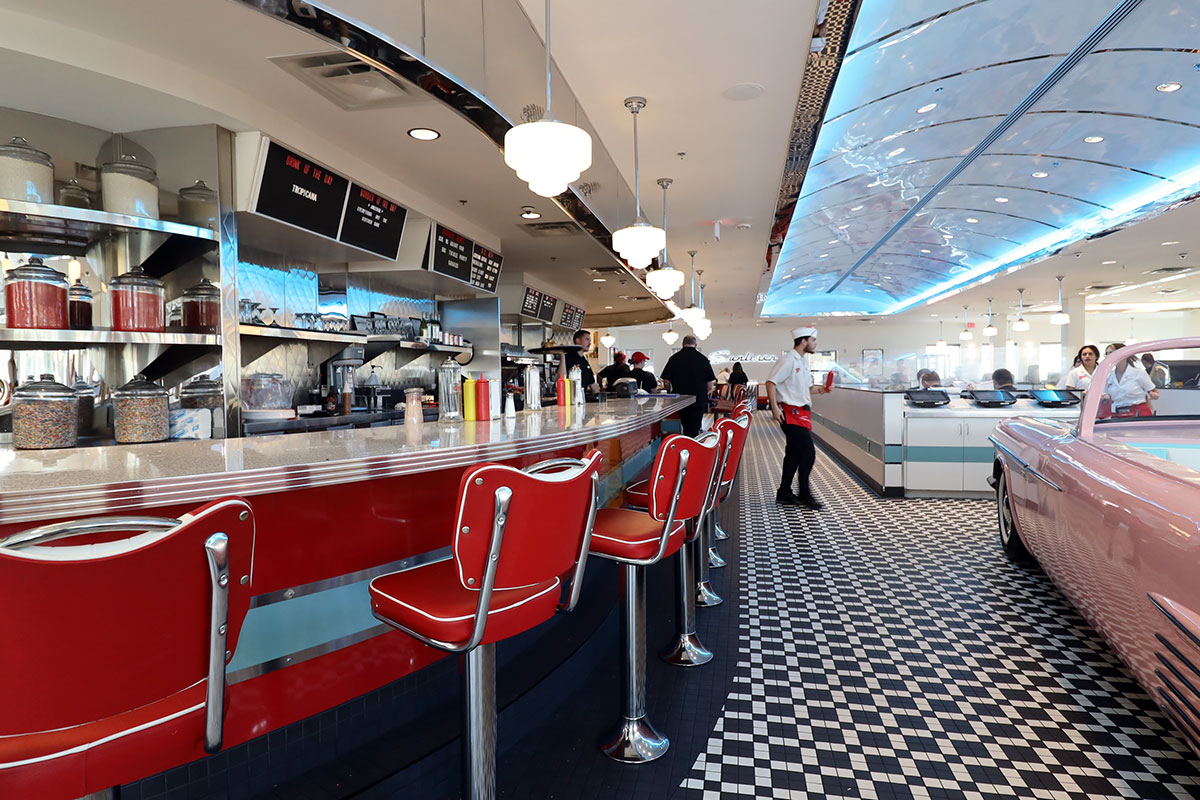 Sunliner also has a gift shop with some unusual items I have not seen in other places. I can honestly say it is woth the visit just to check out the shop.
I found dining at the Sunliner a very pleasant experience. I love the atmosphere and the food is good. I will be back!
Sunligher is located at:
2302 Parkway
Pigeon Forge, TN 37863
Visit them online at www.sunlinerdiner.com/pigeon-forge